The San Antonio Spurs are currently sitting on $35.68 million in practical cap space right now, per Sportrac. It would seem to make a lot of sense if they spent that money on basketball players for the upcoming season, but the way things are moving, it seems pretty likely that they won't end up spending $35.68 million on basketball players.
Why? The Spurs already have 15 players for the active roster – assuming Gorgui Dieng signs his contract at some point between now and October. If they're going to acquire other players, it's going to involve a trade. I know we're all waiting for the shoe to drop on a potential Kyrie Irving or Kevin Durant deal, but even if San Antonio somehow facilitates one or both of those potential moves, they're not gonna fill the $35.68 million void by participating.
If not players then, what should the Spurs do with this money? I've got some ideas…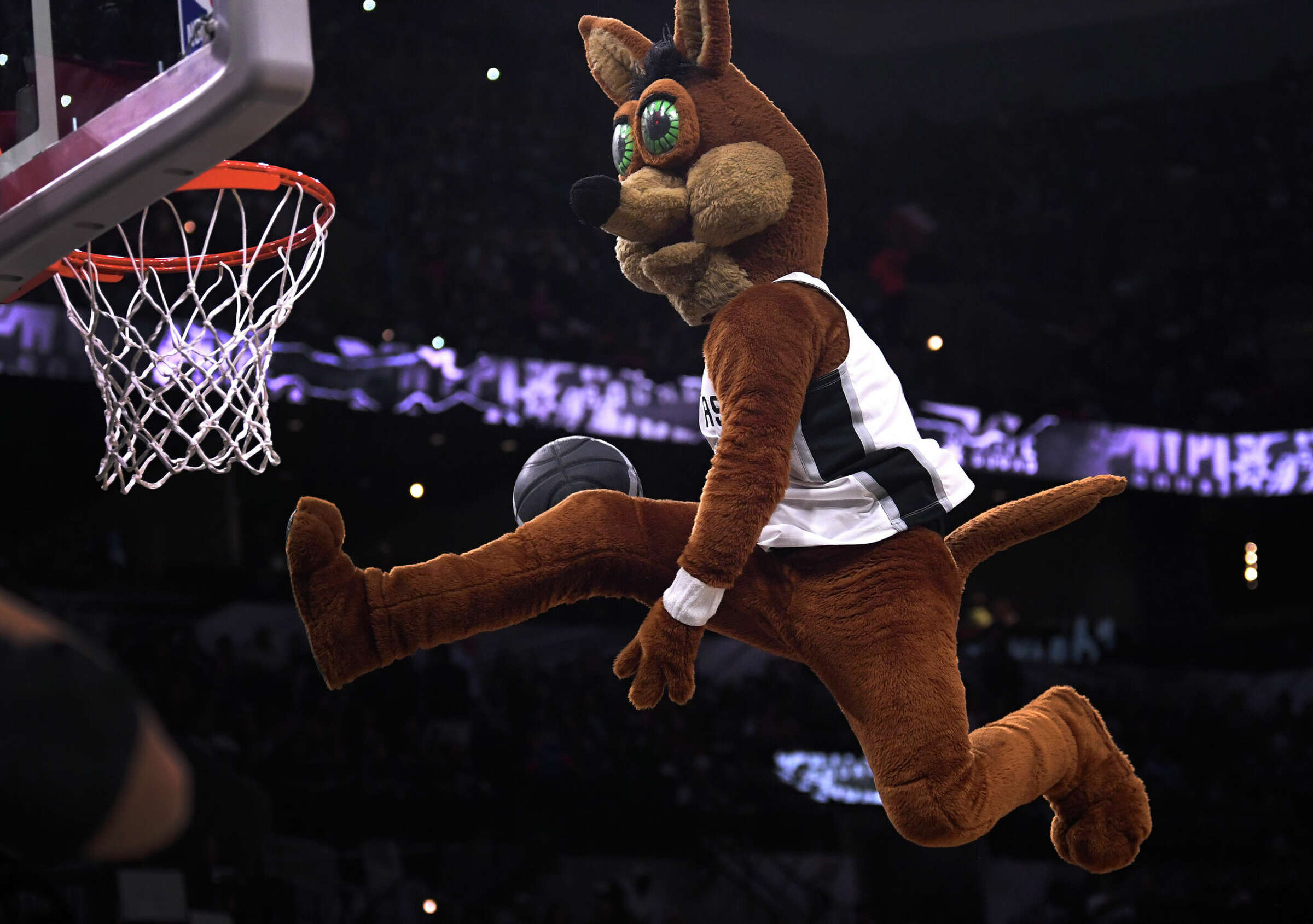 Spurs Cap Space Solutions
A Shark Tank Floor
I don't know exactly how much it would cost to turn the entire court in the AT&T Center into a dual-purpose basketball court/shark tank, but I believe it would cost several million dollars, based on this article I found about someone who put a $1 million shark tank in their Los Angeles mansion.
That person's shark tank isn't nearly as grand as the vision I have for the AT&T Center. The team could easily spend another $30 million to make it the most impressive in-arena shark tank in the world.
I think you'll agree it would be a pretty cool and intimidating thing if you could have a shark tank in your home arena. It would be even cooler if you could train the sharks to be really scary toward opposing players. Something to think about, right Holt family? Hm? Hm? Just don't ask me anything about the logistics, I'm merely the ideas guy.
A Giveaway at Every Home Game
I did some back-of-the-napkin math (thank you Google.com calculator) and it turns out $35.68 million is enough to give away an item worth $47.26 to every fan in attendance for all 41 home games this season. Here are some things I found on Amazon that meet that criteria:
Better yet, imagine if they partnered up with my pal Dakota at Campeche Collective to actually give out cool Spurs gear at games, instead of my dumb Jon Snow costume up there?
Give It to Coyote and Let Him Use It to Buy a Rocket So He Can Launch Himself Into Space
…Or at least a rocket big enough for Coyote to upstage the dudes from Jackass 2 when they launched themselves into a lake with a big red rocket.
An Overwhelmingly Extravagant Giveaway at Every Home Game
Instead of every single fan getting something at each home game, one way the Spurs could blow that $35.68 million would be to give away a single Aston Martin Valhalla Hypercar at each game.
Give It to a Single Fan at Random
And make one of the players hand it to that single fan in the form of an oversized check. Can you imagine, like, Tre Jones – whose 2022-23 salary is all of $1.7 million – showing all the restraint in the world as he hands over a $35.68 million check to some guy whose only athletic feat was being lucky enough to sit in section 219, row F, seat 7 at a Spurs home game?
It's absolutely cruel and unusual, but we have to spend this money somehow.
Divide It Evenly Among the Active Roster As a Bonus
Pffffft, no! Boring!
Got any better ideas for how to should spend the Spurs' cap space this season? Please let me know, I'm obviously no good at budgeting.
Thanks for reading, please be kind to each other out there.
Fiesta Shorts is a new weekly series on Project Spurs. Before this season, Fiesta Shorts, "A totally non-serious Spurs blog" existed as a Substack and newsletter, and you can find old posts here. Now, and going forward, you'll find Fiesta Shorts on Project Spurs, and we (a.k.a. Fiesta Shorts a.k.a. Trace a.k.a. the author) are stoked about it!