It was perhaps one of the most glorious mullets ever known and for a while it resided in San Antonio.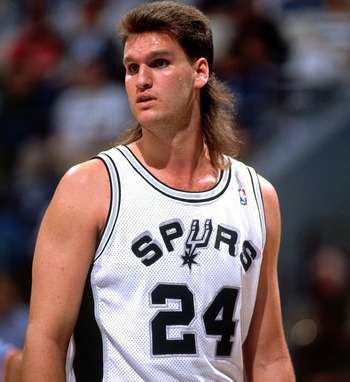 Former San Antonio Spurs' player Dwayne Schintzius might be best known for his spectacular mullet during his time in the NBA but did it get him traded from the Spurs?
Well according to Dwayne, it might have and when he was asked by former Spurs GM Bob Bass to cut it, Schintzius took things a bit too far:
"He told me to cut it," Schintzius said. "So I got it cut and sent him the shavings in an envelope. I'm not sure he appreciated that. And then, away I went."
Gutsy huh?
I'm sure this wasn't the main reason he was traded to the Kings back in 1991. He never lived up to his potential in the NBA and not to mention he injured his back during his rookie year. The Spurs would receive Antoine Carr in return.