Something must be going on with former San Antonio Spurs players and Polish basketball team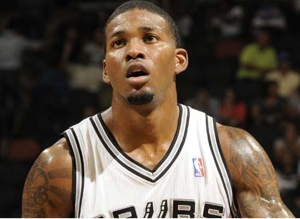 Asseco Prokom Gdynia.
Last week we reported former Spurs player Devin Brown was released by Asseco Prokom Gdynia due to weight issues and now former Spurs guard Alonzo Gee has abruptly left said team via text message claiming personal reasons.
Former NBA player Alonzo Gee left apparently without any reason Asseco Prokom Gdynia. The American player did not show up in the practice and sent a short text message to Asseco coach saying that he won't play anymore with Asseco.
Gee also wrote that he will fly back to States soon for personal reasons.
First off we do hope all is OK with Gee and it's nothing too serious but this rather odd.
I'm sure Gee has a legitimate reason, however, on a professional level it doesn't look good on his part. To quit any team abruptly isn't good but texting you won' t be with the team anymore and to not give a reason is taking it to a whole new level.
It also doesn't help there is a "no-contact" rule with NBA teams and players so the Cleveland Cavaliers (team Gee played with last season) can't make sure everything is alright.
But then again playing overseas might not be all that it's cracked up to be. Danny Green recently took to Twitter to voice his aggravations about playing in Slovenia.
Or maybe Gee knows something about the lockout ending soon?