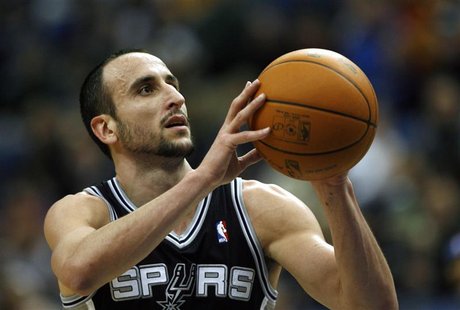 We've heard from several San Antonio Spurs players this offseason, and after being so close to a NBA Finals appearance, the common theme has been that of confidence and optimism.
Spurs guard Manu Ginobili seems to be on board for another late playoff run as well. He's been training in Bahia Blanca as he did during the lockout and is ready for a full training camp, according to an interview on Cancha Llena.
"Five years ago we were taken for dead but we are still there. As always, I am very optimistic. Last year when we made the changes we grew a lot and the team had a perfect season order. Then we could not finish it in the best way because we played against a very talented team that we lost to without any objection. Anyway, I think the team at mid-season, after a solid preseason, we will be even better," he added.
A full preseason should help the Spurs, as Ginobili noted, especially with as many players the Spurs brought aboard after midseason. Stephen Jackson struggled early because of this, but having the entire team together throughout training camp and preseason should have everyone on the same page.
While the Spurs will continue to be overlooked, and their age will once again be noted by pundits, that's nothing new for this team, even though they've made efforts to get younger over the past few years.
While the West is even tougher, it appears that the Spurs are game and ready for a full 82-game season.