Welcome to Views From The Couch volume 15. In VFTC 14, we left with an entire article based on Lady Gaga song titles. Back in those days, being a Spurs fan was stress free as the San Antonio Spurs had a huge lead in the standings and looked like they were well on their way to close out the season in good terms. Fast forward to today, the Spurs have gone 3-6 since the last VFTC.

We begin with the story of Carl….
The Tale of the Mysterious Writer
Carl is a Spurs fan that thought his team was immortal this entire season. Before the six-game losing streak, the Spurs had only lost two games in a row once. Before March, their worst month of the season was February in which they finished 9-3. For the majority of the season Carl could count the Spurs losses on two hands.
Then on Monday March 21, Carl was watching his Spurs play against the Golden State Warriors. In the second quarter Carl would see one of the worst sights, his favorite player Tim Duncan went down with an ankle injury. "Oh no" Carl thought, "What if Timmy is hurt? I hope it's not that bad, we still have Tony and Manu though." The Spurs went on to win the game.
Two days later Carls' team flew to Denver to face the Nuggets. Tim Duncan would not make the flight due to his ankle injury. Carl watched the game as his Duncan-less Spurs would make a comeback in the fourth quarter but ultimately come up short on some last second shots by Manu Ginobili. After the game Carl said "well, we lost this one but we'll get a win Friday in Portland."
Friday night came and the Duncan-less Spurs were in Portland, the game went down to the wire and the Spurs lost again on a last second tip-in by Blazers forward Nicolas Batum. Carl was a bit upset after this game: "Danged! How did we lose an eight-point lead in the fourth quarter! Batum scored four points in less than one second! How is that possible? Why was Novak put into the game to make the pass with no time for him to shoot? He threw it out of bounds!"
The Spurs had now lost two games in a row for the first time since January, Carl wasn't used to this situation.
The Spurs had a Sunday game in Memphis and Carl thought for sure they could bounce back for the win. In the second quarter Manu Ginobili bruised his thigh and left the game. Carl thought "Oh great. Now Manu's injured too!" Ginobili returned in the third quarter and scored, Carl was excited Ginobili was back; "Yes! He's ok." Carl said. Then a timeout was called, Ginobili put on his warm ups and would not return into the game. The Spurs had lost their third game in a row; Carl didn't know what to say, "Now the injury bug bites us? Now? Two weeks before the playoffs begin? You've got to be kidding me!"
Carl was growing anxious as he knew the team had a game the next night in San Antonio against the team (Portland) they couldn't beat with Ginobili. Before the game Carl assured himself "Today we have to win, we're back at home and we still have Tony to carry us."
Five minutes later Carl received a text from his buddy that read "PARKER, MCDYESS SITTING OUT TONIGHT". Once Carl read the text message he automatically thought it would be a loss. The short handed Spurs fought their hardest and even had a four point lead late in the fourth quarter behind George Hill. The team couldn't close out Portland and were handed their fourth straight loss. Carl was in disbelief: "What are we going to do? Boston is coming on Thursday and we're missing our entire big three." He continued, "We still have Hill and Neal playing well, I wish Jefferson could step up his game."
Thursday night came and Carl learned the entire team would play versus Boston. He was ecstatic: "Yes! We have to beat Boston. They just lost to Indiana recently. This game is ours!" By the end of the night Carl was saying, "How could Rondo hit all those jumpers? How could they beat us with everyone back? What are we going to do?"
The following day the Spurs would travel to Houston to face the Rockets, Carl didn't know if he could handle a sixth straight loss. He exclaimed, "We can't lose to Houston, we just can't. They're not even a playoff team. The Lakers are right on our heels and they just beat Dallas by 20."
The Spurs lost to Houston after mental collapses in the fourth quarter and overtime. Carl finally lost it. "How could they not foul him! They're paid to play this game! They've been playing their entire lives! Why is the defense struggling so much?"
Carl went to his local bar to drink the night away. While he was having his second drink, he saw a man typing on his laptop in a booth. Carl approached the stranger and said "Why are you using your computer at a bar?" The man responded, "Oh, I write about this basketball team called the San Antonio Spurs."
Carl immediately sat down and said "No way! That's my favorite team! But, the reason why I'm here is because I got upset and couldn't handle this losing streak." The man responded, "Well, is it a six game losing streak or a two game losing streak?"
Carl said, "It's six games, why would you think two?" The man responded "Well, if you think about the team since their last complete game together, it was the win in Dallas. Before they played the Mavericks they were struggling five games before that and were allowing their opponents to outscore them 104.6 to 99.4." Carl responded "OK, but that was along time ago, what does it have to do with today?"
The man responded "Well before they played Dallas, the Spurs had just gotten annihilated in Miami by 30-points. Carl murmured, "Don't remind me." The man continued, "After they lost to Miami, the team had a four day break before gearing up for Dallas. In that time they used an entire practice day to dissect game film and work on all of their issues in detail. The footage session helped them get back on track and correct their mistakes, they played a superb game and won in Dallas."
Carl thought to himself consciously "He has a point." The man asked him, "So do you think the Spurs should push the panic button?" Carl responded, "I think so, yes." The man asked Carl another question, "How did the Spurs lose tonight?" Carl responded, "They lost in the fourth quarter because of another mental breakdown, then the game went into overtime where they lost." The man told him, "In all of these losses were the Spurs ever blown out? Or was each game winnable?" Carl said, "No, in each game they had a chance to win, it's not like they ever got blown out." The man responded, "Think about that for a second, they had a chance to win every game. What if a few shots went in, and there weren't any mental collapses late in the games? Your Spurs could have gone 6-0 in this stretch and you wouldn't be here talking to me right now." Carl thought to himself, "My gosh, he's right. The Spurs barely lost these games and they could easily be 6-0 right now."
The man told him, "Well what if I told you on Sunday there's still a chance the Spurs could lose and on Tuesday too?" Carl responded, "Don't say that!" The man said, "Well remember how I told you they had time to get into a film session after the Miami game?" "Yeah" said Carl. "Well the Spurs will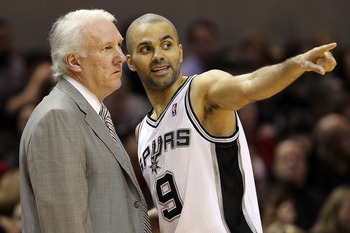 play three games in the next five days. That doesn't give them enough time for a film session. I'm not saying they're going to lose all three of those games, but if they win, they'll barely squeak them out and the issues they're presently having will still be there. The Spurs are giving up 108 points per game through this losing streak and only scoring 102.5 themselves. A six point margin can't be corrected in five days when you have to play on three of them." Said the man.
Carl sat and listened silently, the man continued, "So then the team won't be able to get into a film session and break down their mistakes until after their game with Sacramento. Do you understand what I'm getting at?" Carl responded "yes!"
Carl understood the mans point. The Spurs could finally correct their errors that included: missing rotations on defense, limiting transition points and their recent collapse of execution in the fourth quarter. After the game next Wednesday against Sacramento, they'd be fully ready to go next Saturday against Utah. So Carl felt mentally stronger about approaching this week. He knew there's a chance the Spurs could be on a eight game losing streak or win all three in a row, but the important thing was his team wouldn't be ready until next Saturday.
The man packed up his laptop and said, "It was nice chatting with you buddy. Don't drink too much, the Spurs are going to be alright." Carl hadn't even touched his drink anymore and said to the man as he was walking away, "By the way, what's your name and what website do you write for?" The man responded, "I write for Project Spurs, there you'll find a story about a character named Carl. That article will have my name."
The man mysteriously left the bar and Carl was in awe, he stood there mesmerized, "Holy Cow! That dude knew my name! Who, what was he?"
Surviving March Madness
The Spurs went into March knowing it was going to be a tough month. It was a month filled with numerous back-to-backs and they were slated to play 16-games in which 10 of the opponents were playoff teams.
The fact that they finished the month 8-8 indicates the level of difficulty it was in that stretch. In the month the Spurs offense deescalated to 102.3 points per game yet the defense allowed opponents to score 102.6 points per game.
The month of March is finally over; it is time to move into April. There is already one loss to begin the month and only six games remaining before the post season begins.
Survivor Series: Team Splitter vs. Team Bonner
The question has been raised: should Matt Bonner keep getting major minutes as he continues to decline in production?
Bonner had one of his best games (6-7 3PT, 18 points) of the season 14 games ago against the Miami Heat. Since that time frame he has made a drastic decline. He plays 21 minutes per game and is only averaging 5.2 points per game (three below his season average) and grabbing 3.6 rebounds per game. Through the 14 games, Bonner has only made 12 of 49 three pointers (24%, .86/3.5 per game). He's only scored over 10 points twice, he's only hit his average twice and he has three scoreless games in this stretch.
Basically, why is Bonner getting good minutes when he is struggling to shoot, not grabbing rebounds at a high percentage and is a liability on defense?
The next question becomes, shouldn't Tiago Splitter get more minutes?
This is interesting because in the same 14-game stretch Splitter is averaging only 12-minutes per game, scoring 4.6 points per game, grabbing 4.1 rebounds per game while shooting 57% from the field and getting to the free throw line almost twice per game.
Splitter has been given five 20-plus minute games and is averaging 10 points per game and 8.2 rebounds per game through those five games.
After seeing those numbers, one can only hope that Splitter can take over Bonner's minutes. Bonner's main job is to knock down three pointers, if he isn't hitting then he's useless and wasting valuable minutes that could be given to Splitter. Splitter is a big body who gets to the free throw line regularly because of his size.
By benching Bonner the Spurs offense would now be adding a post player that will come in and produce 10 points and eight rebounds. Defensively, Splitter isn't a push around and he is very tenacious when grabbing rebounds. Who said no to that? I feel with six games remaining, it is time to put the Red Rocket back on the launching pad and unleash the Tiago Splitter; statistical evidence supports my hypothesis. It's logistics.
Will the Spurs hold onto home court?
The Spurs (57-19) have six games remaining: Phoenix, at Atlanta, Sacramento, Utah, at Los Angeles Lakers, and at Phoenix.
The Lakers (55-20) have seven games remaining: Denver, Utah, at Golden State, at Portland, Oklahoma City, San Antonio, at Sacramento.
The Bulls (55-20) have seven games remaining: Toronto, Phoenix, Boston, at Cleveland, at Orlando, at New York, New Jersey.
Here are the scenarios in which the Spurs could lose home court:
If the Lakers and Bulls finish 7-0, the Spurs must go 5-1.
If the Lakers and Bulls finish 6-1, the Spurs must finish 4-2.
If the Lakers and Bulls finish 5-2, the Spurs must finish 3-3.
In the case that the Lakers and Spurs tie, home court would go to whoever wins the season series. The Spurs lead so far 2-1 but both teams will play each other on April 12.
If the Spurs lose more than three games during this final stretch, home court could belong to the Lakers or Bulls in June.
Twitter Time
As is tradition here on VFTC, we end with tweets from fans and other media outlets. Here are some of the most hilarious tweets from the past nine games.
The night before the game @tatkins33tweeted me, "Just saw Mark Cuban and a bunch of Mavs at bar downtown." Figures, Cuban and his guys would be at a bar in Austin the night before a big game against their I-35 rivals.
In the first quarter, a Mavericks fan showed his very respectable class by tweeting to me "get the f**k off the mavs page scrub"–@inkhead41
Also in the first quarter, I tweeted "I was wondering why my neighbors garden gnome wasn't in their front yard this morning? Turns out it's at the game. #Barea"
In the third quarter @MikeTaylor760 tweeted, "No player symbolizes Mavericks hoops more than Terry. Decent but with mysteriously high over inflated sense of self worth."
Also in the third @Preine_PtR tweeted "Ian Mahinmi is now in the game. Get ready for some quick foul action."
In the fourth quarter @courtside tweeted "I hate him. #JasonEugeneTerry" Two weeks later Terry would be ejected from a game for intentionally pushing Lakers guard Steve Blake.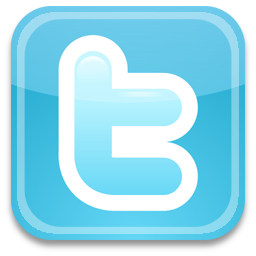 In the second quarter I tweeted, "Steve Novak was glad Chase Bank let him out of work at 5pm today so he could play in this game. #TheAccountant."
In the third quarter @MoralezB tweeted "#theAccountant Needs to wrap things up, he's has an 9am appointment with me to go over possible deductions."
Also in the third @Preine_PtR tweeted, God, I hope the Accountant gets a block tonight. #ApplicationDenied"
In the fourth @RichardCOliver tweeted, "Steve Novak, where have you been all our lives?" As Novak was having a superb shooting night.
In the fourth @mojavi74 tweeted, "H & R Block ain't got nothin' on Novak!!!!"
In the first quarter @Simply_Kateasa tweeted "Crayola has a website where you can turn photos into coloring pages. I'm going to make a Birdman coloring book" regarding Nuggets forward Chris Andersons' tattoo filled self.
Also in the first quarter, I tweeted "Antonio McDyess is never given credit for helping Zebulon Pike discover Pikes Peak in 1806. Pikes Peak is a famous Rocky Mountain."
In the first quarter, DeJuan Blair had a monster dunk. I tweeted "Reports: DeJuan Blair's put back dunk just started an Avalanche in the Rockies."
In the second quarter @courtside tweeted, "Spurs rookies are better than yours. Also, older."
In the second quarter @mojavi74 tweeted "It's like the @Spurs went to the Rockies and found a Kodiak, and put a 45 jersey on him." Regarding DeJuan Blair.
In the third quarter, Ginobili threw a magnificent pass. I tweeted, "Manu Ginobili > Harry Houdini. #Magician"
In the fourth quarter, when Steve Novak threw the ball out of bounds I tweeted "#TheAccountant works with calculators! Not passing!!!!!!"
In the fourth quarter, when it was apparent the Spurs were going to lose, @crimsonphoenix6 tweeted, "I'm so over March."
Before the game, Richard Jefferson was being called a Zombie. @ssalvarado tweeted me this picture "http://yfrog.com/hssaemvj"
In the third quarter @RichardCOliver tweeted, "Man, Richard Jefferson is a really expensive complementary player. If that.#timetostepitup"
After the game @phillie79 tweeted, "well you win some you lose 4 in a row."
In the first quarter @marcel_mutoni tweeted "I can see some Mummy gauze on Jermaine O'Neal's corpse. #old"
Also in the first @marcel_mutoni tweeted "If the Celtics & Spurs meet in the NBA Finals, the theme song from "Matlock" will be the soundtrack.#NoCountryForOldMen"
At halftime @marcel_mutoni tweeted, "Fear not, Celtics fans. Bill Russell, Tommy Heinsohn and Shaq will all be ready for the Playoffs."
In the third @marcel_mutoni tweeted, "This Spurs/Celtics game is a lot like WWII. Most of the players remember that battle well."
Also in the third @marcel_mutoni tweeted "Matt Bonner would play in a pair of khakis if the NBA allowed it."
In the fourth @marcel_mutoni tweeted "Jermaine O'Neal is a biology experiment of sorts for Doc Rivers' kids."
Also in the fourth @Ericb1980 tweeted, "Amazing how Rondo can hit that jumper against only the spurs"
At halftime @joshbanda tweeted "why the hell does that red team have 64 pts at the half?" –
In third quarter as Tony Parker was on a scoring spurt @risenfenix11 tweeted, "Did Parker watch an old episode of#DesperateHousewives?"
We finish volume 15 on this note: Since the Spurs and Celtics played each other night before, fatigue took hold of both squads at the end of their games on Friday night as both lost.
This prompted @russbengtson to tweet, "Spurs & Celtics will be pushing for a 60-game season during labor negotiations" @marcel_mutoni would add a
request to the labor negotiations: "Also: naps during games."
Follow Paul on Twitter: @24writer | Email Paul at: paul@projectspurs.com