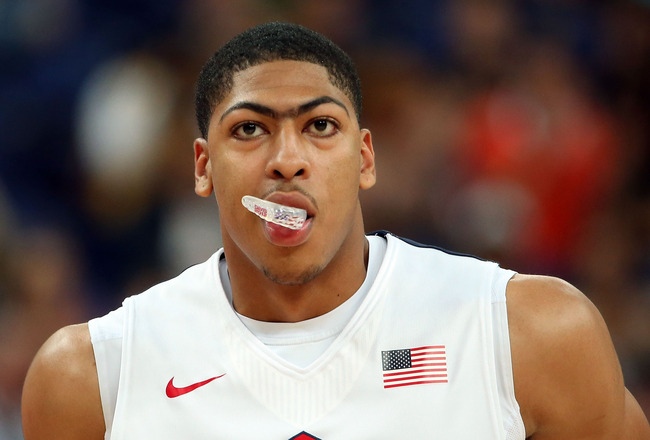 We told you Monday Anthony Davis, Greivis Vasquez and maybe James Harden were all in San Antonio for some reason. We then listed some silly reasons why we thought they'd be in San Antonio. We also suggested that the most logical reason that Unibrow and others were in town was for some sort of workout with members of the San Antonio Spurs. Turns out that's exactly what's happening (HUGE H/T to Casey Grohman).
A majority of New Orleans Hornets players, including No. 1 draft pick Anthony Davis and rookie guard Austin Rivers, are in San Antonio this week for voluntary workouts with the San Antonio Spurs and Oklahoma City Thunder.
This is a pretty cool thing. The Spurs and the two franchises that are trying so very hard to replicate their success coming together to get each other ready for the regular season. This obviously helps the Hornets the most as their young guys, namely Davis and Rivers, get to learn from some of the very best in the league. The amount of things Anthony Davis can learn from Tim Duncan are too many to count. Austin Rivers can get pointers from Tony Parker on how to score and distribute.
The Spurs get more practice against younger, athletic guys and that's something they need to do whenever they can since they don't have any younger, athletic guys on their own roster.