The San Antonio Spurs could know who they'll be facing in the second round of the playoffs as early as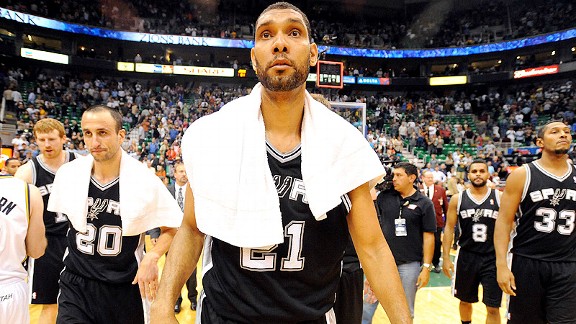 tonight if the Los Angeles Clippers are able to finish off the Grizzlies in Memphis, but they could also be waiting until Sunday if the Grizz are able to come back and force a Game 7.
This brings up the old debate of whether it's better to rest during the playoffs or if it's better to play continuously so you don't get rusty.
Often times you'll see teams with byes in the NFL or teams with extra days off in the NBA come out flat in their next game because they're not used to playing at full speed. But you can also see teams that get burnt out by the end of the playoffs from playing too many games in a short period of time and not getting any rest.
Honestly, I think it's different for every team.
In the case of the Spurs, I think the rest will be a good thing. They handled the Jazz easily and now they get to enjoy the rewards while waiting for the Clippers and Grizzlies to decide who moves on.
The key is discipline. The Spurs are a well-coached, veteran team that will stay focused during these days off in order to stay sharp. A younger, inexperienced team might do better without the rest because they wouldn't have time to slack off.
The Spurs have also showed all year how important rest is to maintaining the health of the Big 3. Tim, Tony and Manu are probably ecstatic that they get a couple days off.
Even though the sweep against the Jazz probably wasn't too draining on the Spurs because of how well they were able to use their bench, I think somewhere down the line, they're going to be grateful for a little extra rest.
This season, the Spurs have not had any issues with rust after extended rest. While their rest before the second round starts may be longer than they have experienced this season, they'll look to knock off any rust before Game 1 starts.