"TD must play in a scuba outfit! 'cause he doesn't feel any pressure!"
With a quote like that, how can Spurs fans not like this 2004 graphic novel by TokyoPop all about Tim Duncan!
Back in June 2009, Project Spurs' friend, Rey Moralde of The No Look Pass, brought this to my attention. I never got around to bringing it to the Project Spurs reader's attention. My bad! However, better late than never!
This book is full of hilarious quotes about Duncan. But you've got to give it to the writers, they are very creative in their descriptions of Duncan's game.
The book is narrated by "Lil' Hops" and "T-Minus." Sounds like "Lil' Hops" should be Matt Bonner's new nickname and "T-Minus" should be Richard Jefferson's nickname since he has been "minus" a game all season.  Now sit back and enjoy the hilarity.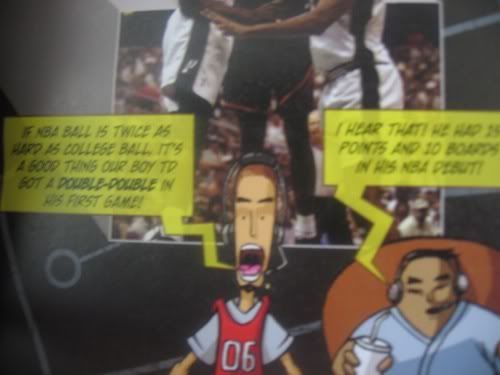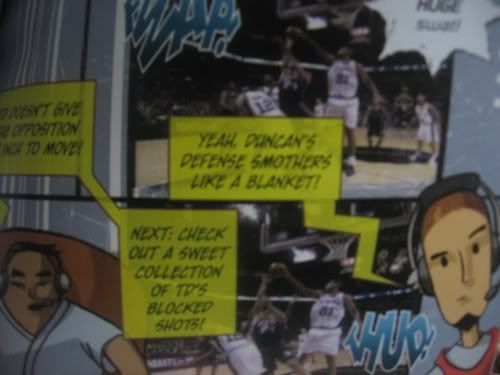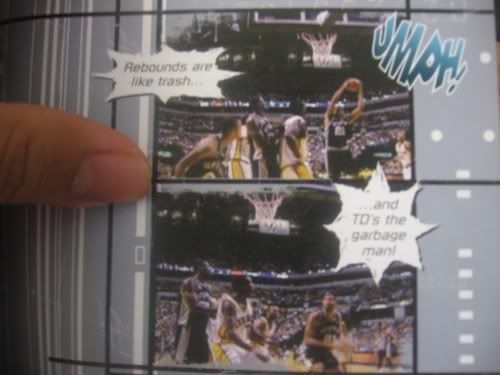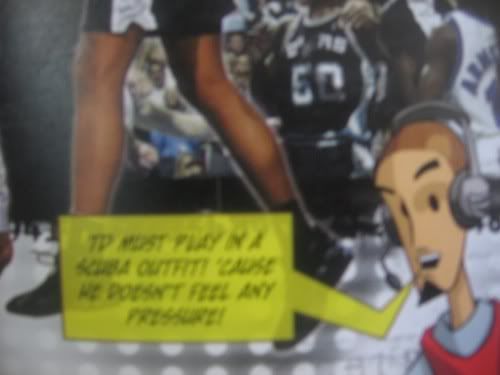 To see more pictures from this graphic novel about Tim Duncan, click HERE to visit The No Look Pass.
(h/t The No Look Pass)