Since the 2009-2010 NBA season began, and even before the season began, everyone is predicting a Spurs vs. Lakers
Western Conference Finals series.  It would be what the NBA, Spurs and Lakers fans hope for.  Duncan, Parker, Ginobili taking on Bryant, Gasol and Artest.  These two teams have plenty of history and should everything work out, these teams would provide NBA fans an epic playoff series.
Though the NBA season is still young and the playoffs are months away,
AccuScore
analyst and friend of Project Spurs, Jonathan Lee, recently crunched some numbers on a possible Spurs vs. Lakers match-up  Here is his analysis and Spurs fans may not like the outcome.
By Jonathan Lee, AccuScore Analyst
A flurry of off-season movement changed the power distribution in the NBA, yet most believe the Lakers are still the favorites to repeat.  The Spurs reshaped their team to position themselves as number one challengers in the West by adding Richard Jefferson on the wing, and drafting DeJuan Blair inside.
AccuScore forecasted before the season started what would happen if the Lakers and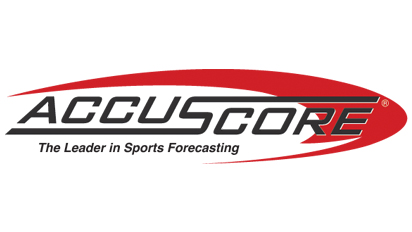 Spurs met in the Western Conference Finals, and the news isn't good for Spurs fans.  Jack Nicholson and company back in Los Angeles though will be celebrating at this projected outcome.  AccuScore projects the Lakers to win in a 7-game series 82% of the time based on the Lakers having home court advantage.  The Lakers would be 77% favorites at home, and small 51% favorites in San Antonio.
Personally, I see DeJuan Blair having a major impact on the Spurs' inside game particularly on the offensive boards.  His energy should help the second unit tremendously as demonstrated by his double-double on opening night.  That will certainly help boost San Antonio's projection, but the Lakers are still the prohibitive favorite.
Not good news is it Spurs fans?  Please leave us your thoughts on Jonathan's analysis and please visit
AccuScore
, the leader in sports forecasting.