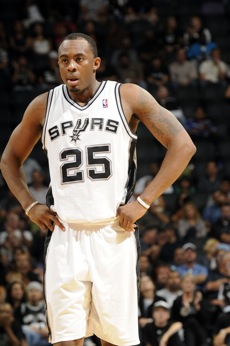 San Antonio Spurs' rookie James Anderson will likely head to the Austin Toros to rehab his foot injury by the end of the week reports Express News' Tim Griffin:
Spurs coach Gregg Popovich said that No. 1 draft pick James Anderson will likely play in the NBA's Developmental League by the end of the week as he recovers from a stress fracture in his right foot.
Popovich said that Anderson's rehabilitation will be stepped up this week.
"This coming week, he'll be going one-on-one, two-on-two, three-on-three," Popovich said. "He'll have his first contact and towards the end of the week he'll be headed to the D-League."