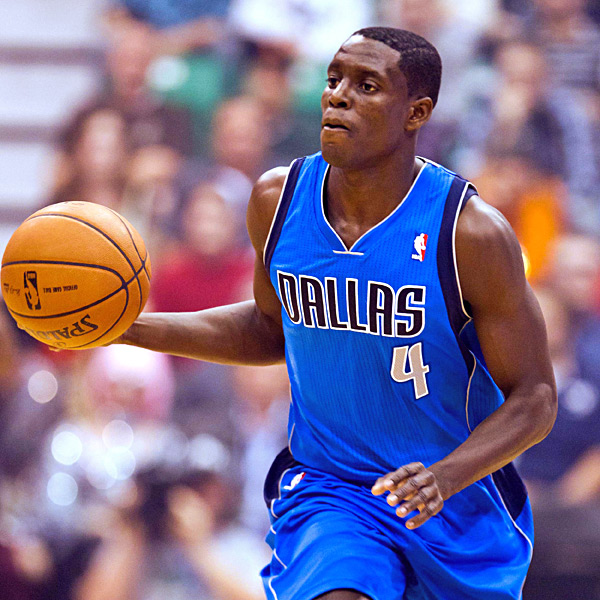 According to a tweet from Hoopsworld's Bill Ingram, the San Antonio Spurs have been mentioned along with several other teams as suitors for point guard Darren Collison's services.
Collison, who played last season with the Dallas Mavericks after former Spur George Hill made him expendable in Indiana, earned $2.3 million last year, so the Spurs could be looking at him for the full mid level exception.
In just under 30 minutes per game last season, Collison averaged 12 points, 5.1 assists and 2.7 rebounds per game last season with the Mavs.
Collison hasn't quite had that breakout everyone expected after he was thrust into the starting lineup with the New Orleans Hornets his rookie year when Chris Paul was injured, but he is a solid point guard that could start for many teams. If the Spurs did bring him in, he'd solidify the Spurs' backup point guard spot.
Unfortunately for Cory Joseph, who looked poised and confident running the second unit in the playoffs, that would likely push him back to being the third point guard. While the Spurs have a plethora of options at backup point, including Joseph, Patty Mills and Nando De Colo, if they aren't confident enough and want to have another player that can penetrate and cause problems for defenses when he heads to the bench, Collison is a great option.
The Spurs will face some competition though from the Clippers, Cavs, Warriors and Kings. Playing as Kyrie Irving's backup, alongside Stephen Curry and Andre Iguodala or potentially starting again for Sacramento could prove to be opportunities to hard to pass up. While I'd like to see the Spurs front office work to solidify the frontcourt a little more, they may be putting all their eggs in one basket with Tiago Splitter and are now trying to strengthen other areas.