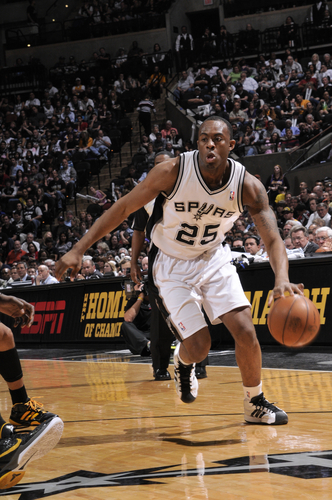 San Antonio Spurs' James Anderson had another solid performance at day four of the Vegas Impact League.
Anderson suited up for Team Black and finished with 14 points, shot 4/5 from the field, 2/3 from the three-point line, and three rebounds. He did not go to the free-throw line.
A slight drop from his previous outings but still a performance that should put a smile on Spurs fans faces as well as the coaching staff.
For those keeping track of Anderson's stat lines here are his totals so far:
• Day 1: 19 points, 7/10 from the field
• Day 2: 24 points, 11/12 from the field
• Day 3: 20 points, 8/12 from the field
Anderson is doing work out in Vegas but one could take it with a grain of salt. Not much defense is being played and the level of NBA talent is questionable.
However, Spurs fans should just be glad to see Anderson doing well and hopefully this experience will translate into something positive for San Antonio this upcoming season — if and when it starts.
Once again Spurs rookie Kawhi Leonard did not play.