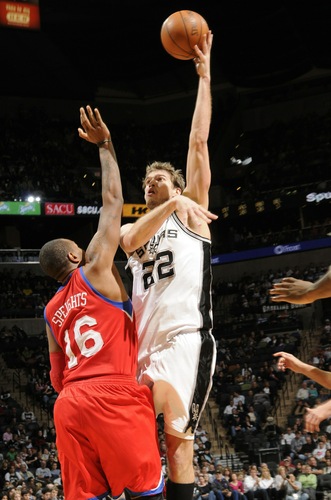 Update: According to the Spurs, Tiago Splitter will sit out against the 76ers tonight with a strained left hamstring.
After falling hard to the court Wednesday night against the Toronto Raptors, San Antonio Spurs' rookie Tiago Splitter is questionable tonight against the Philadelphia 76ers.
However, Splitter says he feels fine:
"It's a little bit painful right now but I'll be good," Splitter said.
Hopefully this won't stunt any progress Splitter was making. Against the Sacramento Kings, he posted 16 points, 9 rebounds and displayed great footwork in the paint and against the Raptors he scored 6 points, and grabbed 8 rebounds.