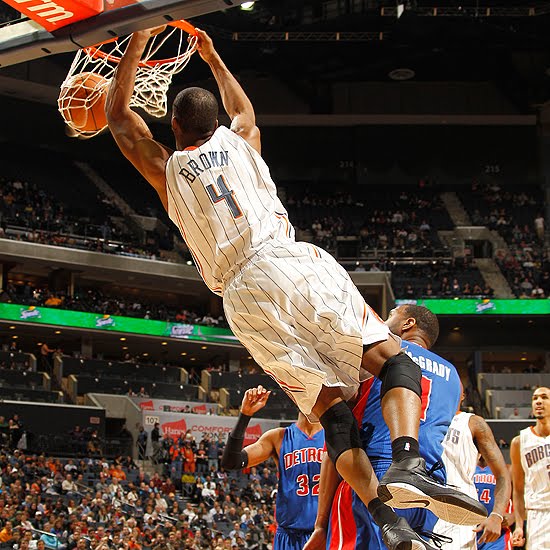 The San Antonio Spurs have signed forward Derrick Brown (via CSNNW.com) to a non-guaranteed deal, training camp invite according to his agent Calvin Andrews.
Brown averaged 8.1 points, 3.6 rebounds in 22.2 minutes with the Charlotte Bobcats last season. His best season statistically in his pro-career.
With the Spurs needing size to contend with the bigger teams in the West, Brown may not be what the team needs. Brown is 6-7, 225 lbs. and although he may be athletic and have a motor, San Antonio does have Kawhi Leonard and DeJuan Blair so Brown might be buried on the bench.
Here is what Project Spurs' Trevor Zickgraf had to say about Brown.
Brown has also shown some offensive versatility and has a couple of skills that would fit well in the Spurs system. According to NBA Advanced Stats, Brown shot 66 percent in the restricted area, which is incredibly good when you consider Brown's size. He also shot 40 percent from mid-range which is good for the floor spacing. Another interesting note: Brown shot 30 percent from the corner three (granted he only took 20 attempts).
Overall, this signing is just training camp roster filling but if Brown shows he can consistently knock down his outside shots while heading to the rim, he may just make the team's final roster.
What do you have to say Spurs fans? Think Brown should stick on the team?