James Anderson. Rookie on a veteran team. A team contending in its current make up. A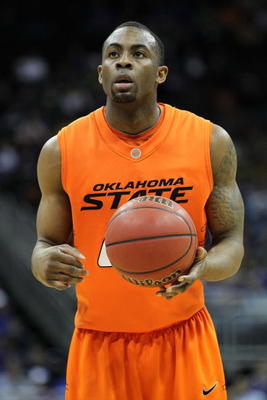 situation that begs the age old question, "should James Anderson play immediately or ride the pine and learn the system?"
Can he make a substantive contribution in his rookie season?  I think he can and he will.
The San Antonio Spurs are most successful when they can create space for Tim Duncan through quality outside shooting or dribble penetration from their guards. But the Spurs have not had a pure shooter now for a couple of seasons and had relied on Bruce Bowen's corner threes for far too long. In the 2010 playoffs, the Spurs 33% from the three point line put them in the bottom half of all playoff teams.
In 2007, they were number one.
In their heyday, Michael Finley, Bowen, and Robert Horry all shot over 35% from long distance, making the decision to sag off of perimeter shooters and double team Duncan a lose-lose proposition for Spurs' opponents. In 2005, the numbers were even more impressive with FIVE players shooting over 40% from the three point line. It is easy to see the asset these role players were to the Spurs system of offense.
Enter Anderson. Perhaps the best pure shooter available in the 2010 NBA Draft. Anderson averaged 38% from three over his three seasons for the Oklahoma State Cowboys with a percentage as high as 41% in the 2008-2009 season. Here is what Hoops World has to say about him:
The San Antonio Spurs got their guy with the 20th overall pick in James Anderson from Oklahoma State. Anderson, arguably the best shooter in the draft, will give the Spurs the outside shooting threat that they sorely lacked last year.
Anderson has the potential to be another Spurs' steal. He was underrated throughout his entire college career and that didn't change on draft night, which suits the Spurs just fine. They've created a dynasty off of players who went overlooked in the draft.
There is no doubt it takes time for a college player to learn the system of an NBA team. He will make mistakes along the way but with a skill set like his, he can make an immediate contribution by knocking down jump shots the way he has for his entire career.
Interesting. One of the biggest factors missing from this Spurs team is one that Mr. Anderson brings to the table immediately.
It is no secret the Spurs do not have many more years left with Duncan. To put a weapon like Anderson on the bench when he can be a contributing role player in at least one more NBA Championship run for this team would be a sad sight to see. So I say play him, Pop and let's win some more hardware for Duncan's trophy case.