With Eurobasket 2013 set to start in a little over a month, teams are coming together to start practicing in preparation of one of the most popular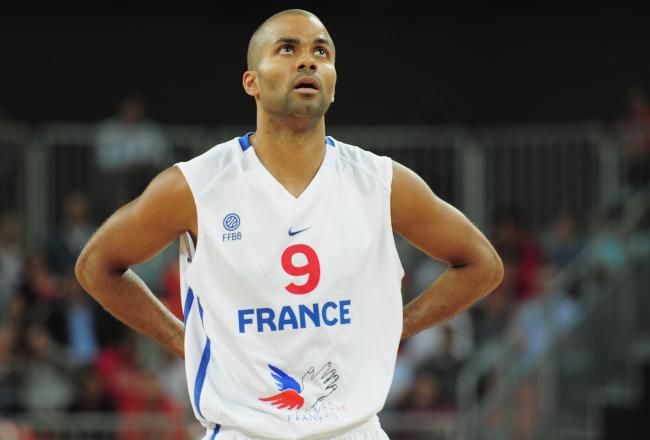 tournaments in Europe. San Antonio Spurs' Tony Parker answered some questions for the French press in which he gave some opinions about the state of this current French national team.
Regarding his playing time in the upcoming friendly games Parker had this to say (via French site BasketActu.com):
"The staff wants to build on what Pop did with the Spurs: play me ten minutes per game preparation. The most important thing is that I am well at the European Championships and not in friendly matches."
Parker had this to say on what he thinks of their chances in the tournament and his thoughts on the recent controversy surrounding the withdrawals of players such as Joakim Noah, Kevin Seraphin, Ian Mahinmi, Rudy Gobert, and Ronny Turiaf:
"We are not favorites but in all cases it will be a very open European Championship, there really is no favorite. We will try to do the best possible, it will not be easy but we have to remain motivated. Everyone has their own priorities and I respect the decisions of everyone. Now we need to focus and be done with the players that are there. I've heard many good things. They are very motivated. The goal is to qualify for the World Championship and after a surprise, try to go as far as possible."
Spurs teammate and French national player, Boris Diaw recently
said
Team France has what it takes to walk away with gold in Slovenia Parker, however, feels differently and responded to those comments.
"Boris is unaware. He must look a little more at the matches. He eats and enjoys life. I watch the games, I'm realistic (laughs)! But we have the team to do something, that's for sure."
Nothing like a punch line from Parker on Diaw's eating habits.
Seems all is well for the current French Spurs players including Parker, Diaw, and Nando De Colo. Even with the depleted roster, France will still field one of the best teams for the tournament which is set to start September 4. France will have their first friendly against Finland on August 2.