The NBA summer season is officially in a lull. I admittedly (and very much on purpose) haven't been keeping close tabs on the "Twitterverse", but it seems as though you folks aren't fighting much right now. In this time of peace, we at Fiesta Shorts decided to find out what we could learn about Malaki Branham, other than that he makes me feel impossibly old.
But first…

Look at All These Spurs Jerseys!
I need to get something off my chest about the barrage of new NBA jerseys this summer. When will it end? How many jerseys will the San Antonio Spurs be wearing this season? Is there a limit anymore? So far we've seen the Classic Edition (a totally new thing) and the Statement Edition. Will there be a Fiesta-inspired City Edition?
Without a Fiesta jersey, the Spurs will have traded every splash of color for more black, white, and grey. That's kind of boring. On one hand, five jerseys seems like a lot, but then again, there are 82 games to be played, and the guiding tenets of capitalism must be followed.
It feels overwhelming to think that any given year, we'll have three or more new jerseys thrust upon us. Many soccer leagues do this successfully enough to justify doing it every year, so maybe I suppose I shall get used to it. Still, my oh my, it is an overwhelming thought.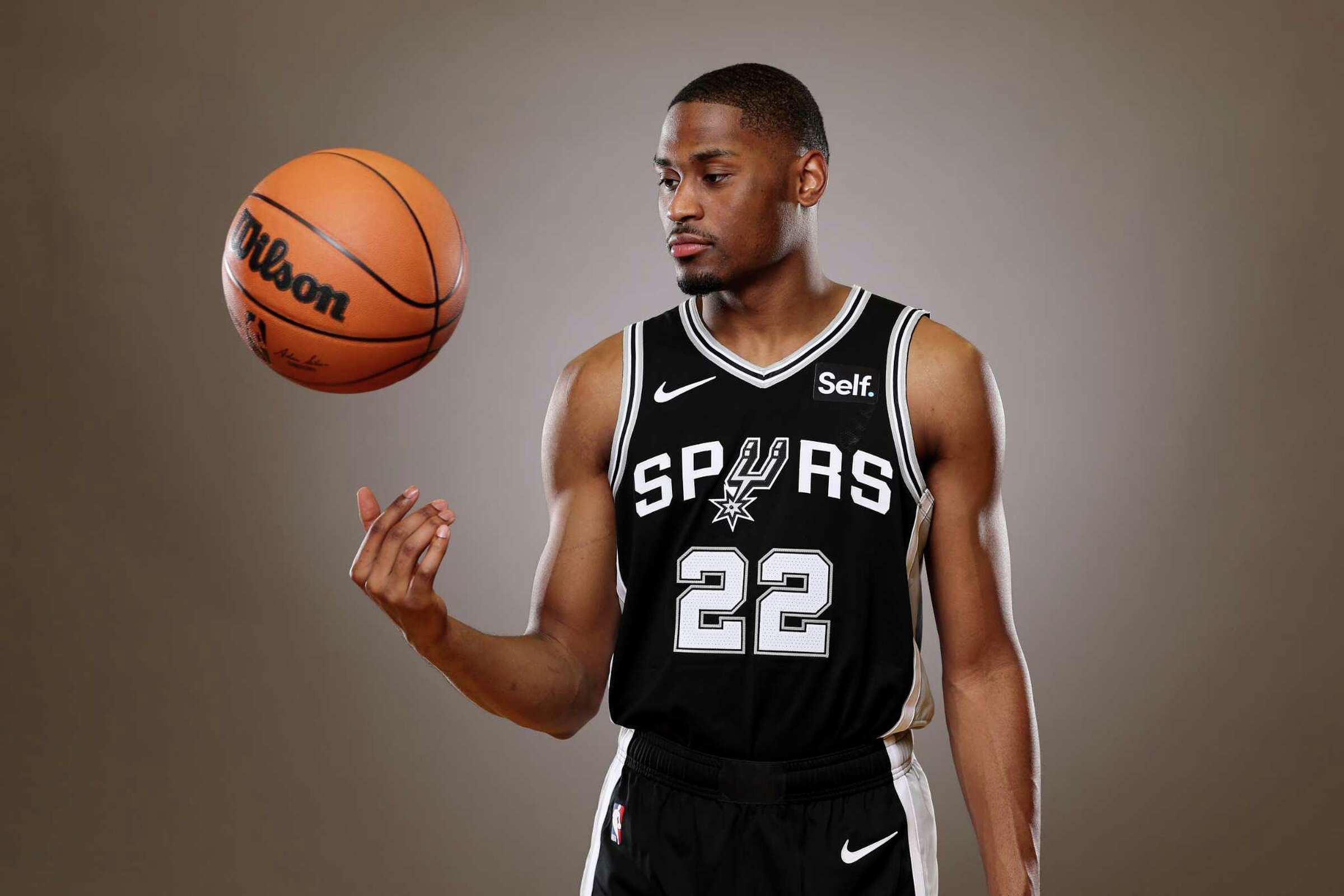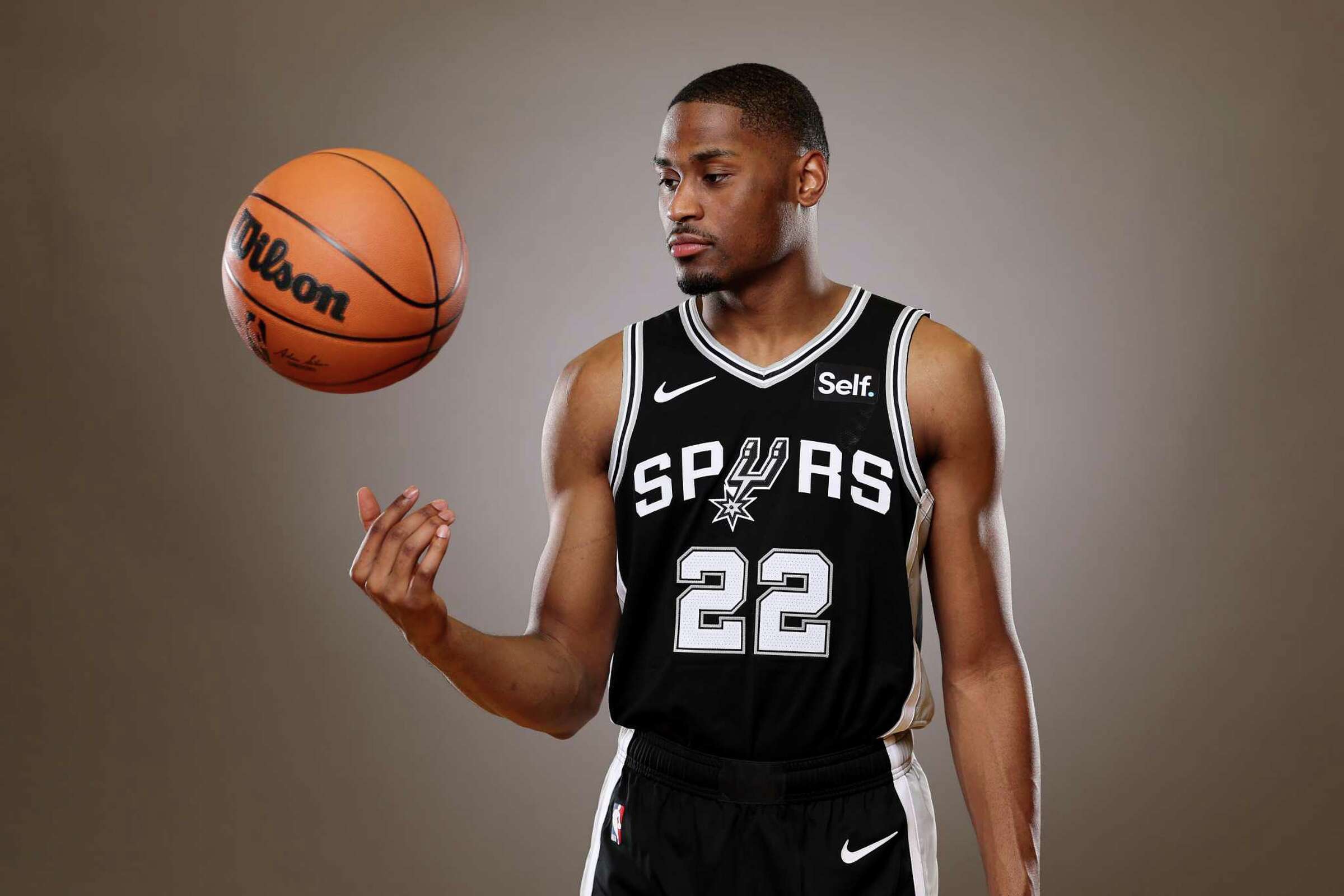 Malaki Branham Time
Ok, it's time to meet Malaki Branham, the 20th pick of the 2022 NBA Draft, and one of the newest members of the San Antonio Spurs. He's from Columbus, Ohio, but played high school basketball at LeBron James' alma mater, St. Vincent-St. Mary, in Akron. In 2021, Branham became the first player from the school to win Ohio's Mr. Basketball award since James, who won the award three times from 2001-2003.
Although Branham eventually chose to play basketball at his hometown Ohio State, fandom had nothing to do with it. It came down to the Buckeyes being the most persistent in their pursuit of the young baller.
Branham's grandmother got him hooked on basketball after gifting him a hoop for Christmas when he was just two years old. Per Branham's high school coach, the guard plays better when his grandma is in the stands. (Get this woman season tickets, R.C. Buford!)
Does Malaki Branham Have A Personality?
Stories about Branham point to him being a low-key, quiet guy, and his social media accounts back that up. The dude has a grand total of 14 Instagram posts, and they're all about Ohio State or being drafted by the Spurs.
If Branham is keen to let his game do most of the talking, that's fine by me. (Are there any uncles we should be concerned about?)
Low-key, quiet, and hardworking players have a history of working out for San Antonio, so here's to hoping Branham has a long, drama-free career ahead!
Fiesta Shorts is a new weekly series on Project Spurs. Before the 2022-2023 NBA season, Fiesta Shorts, "A totally non-serious Spurs blog" existed as a Substack and newsletter, and you can find old posts here. Now, and going forward, you'll find Fiesta Shorts on Project Spurs, and we (a.k.a. Fiesta Shorts a.k.a. Trace a.k.a. the author) are stoked about it!