Manu Ginobili is "Mr. Basketball" in Argentina. He's been an icon for years, especially after leading the team to gold at the Athens Olympics. It's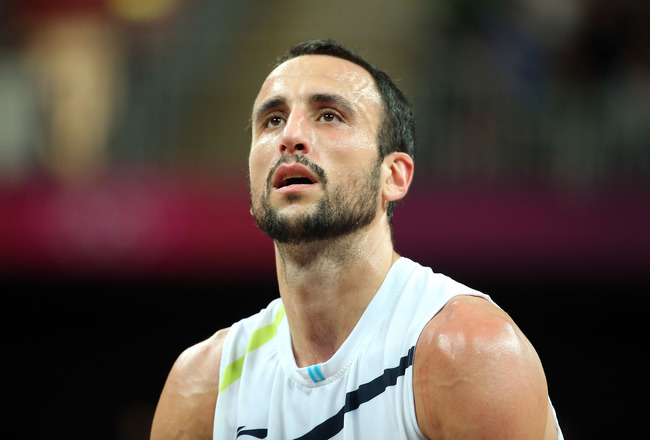 hard to imagine the Argentinian team without him, but it's time to start preparing.
According to Argentina's head coach Julio Lamas, Ginobili won't be joining his team this year.
"Manu will not play in 2013," Lamas said. "He told me. So I think we should leave him alone. I have to worry about those who go. It's not that I do not follow him because I see him play (on television) all the time. But again, I have to assemble the team of Caracas."
That means Manu will miss out on the 2013 FIBA Americas Championship in Venezuela, which is where Argentina will try to qualify for next year's FIBA Basketball World Cup.
While Manu has said he won't play with Argentina this year, he hasn't ruled out playing with the team at World Cup in 2014. Of course, by then he will be 37 years old and definitely nearing the end of his career.
Manu is so dedicated and so competitive that I trust he'll be able to get the job done on the court until he's 40, but playing a full NBA season and then getting ready to play in an international tournament in the offseason would be grueling on a guy in his 20's.
Manu is the heart and soul of the Argentinian team, but playing with the Spurs and representing his country year after year is going to take its toll. I don't doubt what he's capable of, but it may be time for Argentina to move on without their superstar.