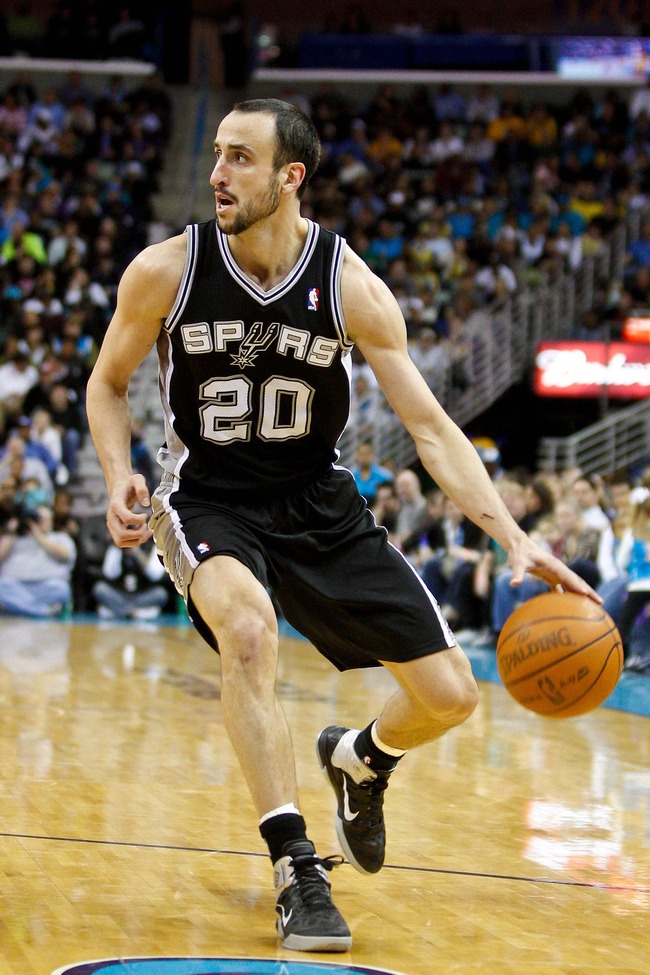 The San Antonio Spurs started and ended their lockout-shortened 66-game season looking like two different squads after picking up Boris Diaw, and Patty Mills and trading Richard Jefferson for Stephen Jackson.
Spurs guard Manu Ginobili spoke to Cancha Llena (via translation) about having those additions from day one of this season.
Last season, we were playing well, and arrivals of Stephen Jackson and Boris (Diaw) we did much better. But it was in the middle of an atypical season. Having them from Day 1 to train on certain things we could not do before but we will be better. Last year we took it on because we have experience and knowledge of the game. But notice that [Kawhi] Leonard almost did not train with the team. We had the lockout, two preseason games and we started the season. Now we know better.
Aside from dealing with the lockout and adjusting to new personnel, Ginobili also talked about missing nearly half of last season's regular season games due to injury when asked about his challenge this season.
But even after suffering through an injury last season and playing in the Olympics, Ginobili says he feels he is at the same level as he has been in recent years.
Trying to continue working with my team, but being healthy. Last year, I had a great season, but I missed 40 days in a season of 120 days. That hurt me a lot and it affected me psychologically in principle. Avoid mishaps and I hope to play a full season without problems. It feels good to keep the level of recent years. The key is to continue to help the team is in the top six in the NBA.
So far through preseason, Ginobili has looked unlike a player that played throughout the offseason. In limited minutes through preseason, Ginobii has managed to make an impact on both ends of the floor.