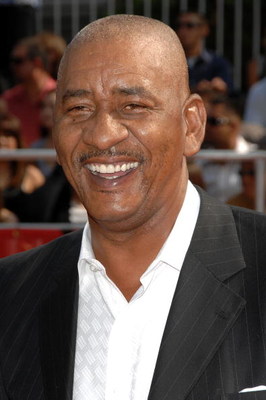 Spurs legend and NBA Hall of Famer, George "Iceman" Gervin, weighed in on Cleveland Cavaliers' free-agent, LeBron James, and whether or not he will resign with the Cavaliers or move on to another team.
"He's a smart kid, I really like his intelligence, and he'll make the right decision that fits him personally," Gervin told The Post. "And I hope he stays in Cleveland, personally. All that glitters ain't gold. You may see all that stuff glittering with these opportunities. But we call that fake gold."
He'll make more than $100 million dollars, I don't think money is an issue," Gervin said. "If he's looking for more fame off the court, New York or New Jersey will make him more revenue off the court. Or does he want to win a championship? I think Cleveland would be the best place to win a championship."
I like him staying in Cleveland, having an opportunity to win a championship," Gervin said. "If you're going to New Jersey, what are they putting around him? They're the bottom of the barrel. And the Knicks? They're missing a point guard for one thing."
Couldn't have said it better. Knicks may toss tons of money at James but he will be in a worse position team-wise and will be a part of a rebuilding process unless the Knicks were to woe another big-name free-agent such as Chris Bosh.   As for the Nets well pass. Sure that team has nice young players such as Brook Lopez, but in the end whether it be the Knicks, Nets, Chicago Bulls or any other team with the cap-space to get James, he will be taking a step-back in his pursuit of getting a championship ring.
And with a Hall of Famer like Gervin speaking up on James' free-agency, perhaps James should listen.