It's that time of year again. It's time for everybody to vote for their favorite players to represent their teams in the annual All-Star game. As usual, you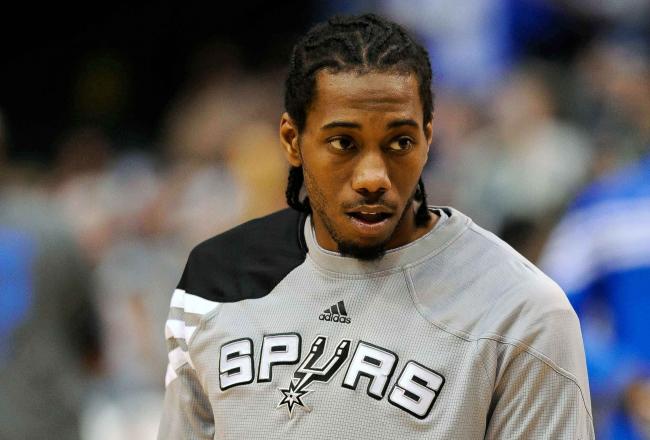 can expect the voting to become a popularity contest, not really having anything to do with performance, but usually the best players end up making the roster in the end.
This year you can vote for four different San Antonio Spurs to make the trip to Houston. The "Big 3" of Tim Duncan, Tony Parker and Manu Ginobili will come as no surprise since they've all made All-Star appearances before, but second year player Kawhi Leonard is also on the ballot.
I think Duncan is the Spur most deserving of an All-Star appearance this year, which would be his 14th. Duncan is averaging 18.8 points and 9.6 rebounds per game, showing that he's still one of the league's elite power forwards. Parker is having a bit of a roller coaster season early on. He's had a few games where he played at the MVP-caliber level he was playing at last year, and a couple where he hasn't done as much. Manu has struggled to get things going because of his back issues. Again, All-Star voting is just a popularity contest, so if he has enough fans voting for him, he'll get voted in, but I would not say he deserves it based on his performance so far.
Leonard is a bit of a mystery to me. He definitely doesn't put up flashy stats and most of his value comes on the defensive end. He's a solid role player for the Spurs but I wouldn't think he'd get enough attention to make the All-Star ballot. However, the people who came up with the nominees disagree, and he's definitely on there.
You can go vote online now, or, for the first time ever, you can tweet your votes. You just have to tweet the player's first and last name, reason why they deserve your vote and the hashtag "#NBABALLOT".
So get out there and vote for your favorite players.