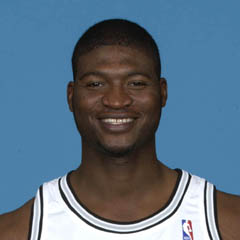 As signs look positive in the NBA lockout discussions and basketball in America will have a chance of returning, one former San Antonio Spurs player will have a difficult job trying to earn a spot in the NBA, or even the D-League.
Devin Brown who played his high school career in San Antonio and his collegiate career at UTSA was once a member of the Spurs organization. He was recently released from Polish team Asseco Prokom Gdyniahe due to excessive weigh issues.

After one year off, Brown arrived in Poland out of shape and despite little progresses since the beginning of the season, he was not ready to perform at high levels.
Not good Brown.
Considering he once showed promise playing in the NBA, this will not bode well should he try to latch onto another team in the upcoming season.
As Brown returns to the States he may not be the only player out of shape trying to get a job in the league. It's unknown how many of league's players may or may not be in great physical condition if the season begins soon.