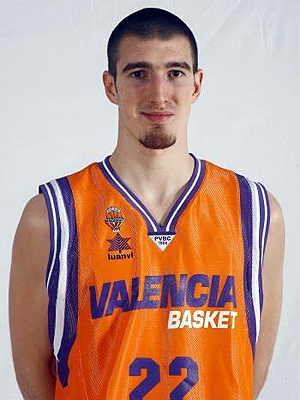 As NBA players get set to vote on accepting or decertifying from the league tomorrow, one San Antonio Spurs draftee is having himself a pretty good stretch of games after being named the MVP of the week.
French guard Nando De Colo was named the MVP of the week for his tough performances and guiding Spanish team Valencia to a 4-2 record early on.
"Even if I won the MVP award, this is not only about De Colo," he said.
"I believe the team has been training really hard for three weeks.
"We know that we're able to lose games, like we did at the beginning of the season, and now since the beginning of the campaign, we know that we what's it like to win important games like the one in San Sebastian."
As for when De Colo will make his way stateside, it's still very unlikely with the league in a lockout and a shortened season approaching. But De Colo will get his chance to face some star power according to FIBA.
Valencia will get the ultimate test next week when star-studded Barcelona visit La Fonteta.
De Colo will then return home to France to take on Tony Parker and ASVEL Basket in the Eurocup opener for both sides.
That's going to be a great game, Parker versus De Colo in a game. Who knows, what if De Colo really takes it to ASVEL? Parker might have a story to tell when he finally arrives back in the NBA.