By now all of Spurs nation has heard of the loss of Tony Parker for the rest of the regular season due to a fractured hand.  Now Spurs fans are thinking of what kind of impact will this have in the Spurs as the playoffs fast approach.
Friend of Project Spurs,
Jonathan Lee of Accuscore
, gives a breakdown of the Spurs without Parker. Doesn't seem much of a difference mainly due to supporting cast of the Spurs. Enjoy.
By Jonathan Lee
AccuScore Analyst
Before Tony Parker's injury, the Spurs were projected to finish 6th in the West with 49.3 wins – just ahead of the Thunder and the Blazers.  Now with the news that Parker will miss 6 weeks with an injury San Antonio is projected to finish – 6th in the West.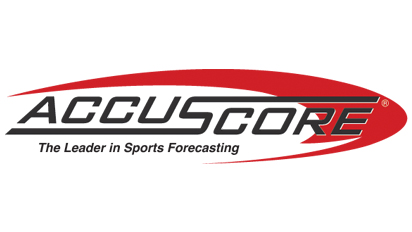 Despite losing Parker, a 3-time All-Star, for possibly the rest of the regular the forecast for San Antonio does not change significantly. His absence will mean more minutes for George Hill and Roger Mason with Manu Ginobili assuming more ball-handling duties. Keith Bogans and Malik Hairston could see increased minutes on the wing as well.
The non-change in the forecast is less an indictment on Parker – currently averaging 16.5 points and 5.7 assists – and more circumstances beyond his influence at this point in the season. The Spurs are basically locked into one of the final three playoff spots in the West. They currently sit 1.0 game behind Oklahoma City and 1.5 ahead of Portland.  More importantly, the Spurs are 5.5 games ahead of 9th place Memphis.  With only 22 games remaining, it would take a complete collapse for San Antonio to fall out of playoff position.  The presence of Hill, Ginobili, and Tim Duncan makes that scenario extremely unlikely.
| | | | |
| --- | --- | --- | --- |
|   | CURRENT RECORD | FORECAST | PLAYOFF ODDS |
| San Antonio | 36-24 | 49.3-32.7 | 98% |
| Oklahoma City | 38-24 | 48.5-33.5 | 95% |
| Portland | 37-28 | 46.5-35.5 | 89% |
| Memphis | 32-31 | 39.6–41.4 | 3% |
As you can see, Memphis has only a 3% chance of passing one of the three teams ahead of it including San Antonio. In the West, only the seeding is left to be determined at this point.
San Antonio's closing schedule is very tough featuring road games against Boston, Phoenix, Denver, Dallas, Orlando, and the Lakers. The upside though is that San Antonio would be underdogs in all these road games even with a healthy Parker. The home schedule is no cake-walk either with the Cavs, Lakers, and Magic but the situation here is similar as well.  The overall forecast remains the same so Spurs fans shouldn't worry about the rest of the regular season too much.  Instead, the team just needs to get Parker healthy for the playoffs.