The San Antonio Spurs (58-22) will wrap up their two-game jaunt on the West Coast as they visit the Golden State Warriors (45-35) in Oakland.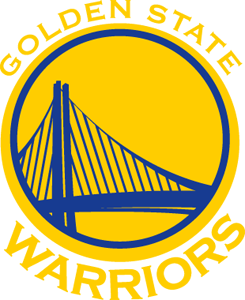 This will be the final meeting of the regular season between the two team and can quite possibly be a preview of a first round matchup in the playoffs. The Spurs will be without Tony Parker (sore neck), Tim Duncan (sore knee) and Kawhi Leonard (sore knee) tonight along with Manu Ginobili (hamstring) and Boris Diaw (back).
The Spurs lead the season series 2-1 with the Spurs defeating the Warriors in their last meeting 104-93 in San Antonio. Tim Duncan led the Spurs with 25 points, 13 rebounds and 4 blocks while Golden State was led by Stephen Curry's 24 points, 3 assists and 2 steals.
The Spurs are coming off an 86-91 loss versus the Lakers in Los Angeles last night. The team was led by Duncan's 23 points and 10 rebounds.
The Warriors are coming off a 116-118 loss to the Lakers in Los Angeles. Curry led the Warriors with 47 points, 9 assists, 6 rebounds, and 3 steals.
And as the Spurs and Warriors get set to face off one last time in the regular season, here are five things to watch for during tonight's contest:
• The Warriors haven't beaten the Spurs in regulation since December, 2007, in a 96-84 win at Oracle Arena.
• The Warriors are 7-0 when shooting 53 percent or better.
• The Spurs are 8-8 on the second game of a back-to-back this season.
• The Warriors are 36-4 when taking a lead into the fourth quarter.
• The Warriors are 17-2 when holding opponents below 40 percent.