The San Antonio Spurs (29-11) and the Memphis Grizzlies (24-12) will face off once again in a matters of days in San Antonio in a Southwest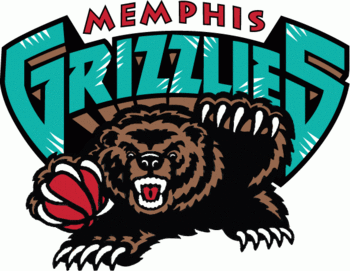 Division showdown. However, the Spurs will have to play without star Manu Ginobili who suffered a hamstring injury versus Minnesota and will be out for at least 10 days.
The Spurs and Grizzlies have split their first two meeting with both games heading into overtime.
This is the third game between the two teams. In the second meeting, the Grizzlies bested the Spurs 101-98 in overtime at Memphis. Tony Parker led the Spurs with 30 points and 5 assists while Tim Duncan added 13 points and 15 rebounds. Rudy Gay led the Grizzlies with 23 points and 6 rebounds.
The Spurs are coming off a
106-88 home-win over Minnesota
. Duncan finished with 12 points, 9 rebounds, 7 blocks, and 5 assists to lead the Spurs to the win.
The Grizzlies are coming off a 73-99 loss to the Clippers. Zach Randolph recorded a team‐high 15 points and 12 rebounds (10 offensive) for Memphis.
And as these two Western Conference powers get set to face off, and the Spurs look for their 13th straight home win, here are five thing to watch for during the game:
• The Spurs are third in points per game differential (104.8 to 96.7) averaging 8.1 more points than their opponent.
• Grizzlies' Mike Conley is averaging 19.5 points and 8.5 assists against the Spurs in 2012-13.
• Memphis' Marc Gasol is shooting a career‐high .885 from the free-throw line this season.
• Memphis is 0-3 when their opponent scores 100 points or more.
• Memphis is 20-6 when leading at halftime.