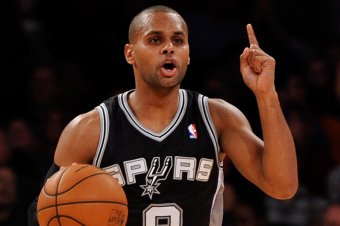 San Antonio Spurs guard Patty Mills recently posted to his NBA Australia blog talking about everything from the cold weather north of the border, the Spurs' start to the season and how his work this offseason is paying off.
Mills was in stiff competition for the backup point guard spot through training camp, but the perception was that Cory Joseph had the inside track considering his NBA Finals performance. A new-look Mills ended up winning the backup battle, and credits his success this season partially to being able to get in shape.
Getting in shape and conditioning my body was a big focus for me during the off-season as I really wanted to make more of a contribution this season and so far it has gone well.


But I feel it is just the beginning for me and that I can get better. I also feel I am very lucky to be where I am.

I am only 25, I have future Hall of Fame guys like Tim Duncan, Tony Parker and Manu Ginobili to learn off every day and help me develop my game.

They help me grow as an individual and mature as a player, so now I have to focus on maintaining my form and improving every day.
Mills is currently averaging 7.8 points and 1.4 assists per game, and is shooting over 45 percent from beyond the arch.
Mills also talked about having Aron Baynes around, which is especially convenient when he needs someone to side with him in debates or arguments with teammates. For more from Patty, check out his debut post at NBA Australia.