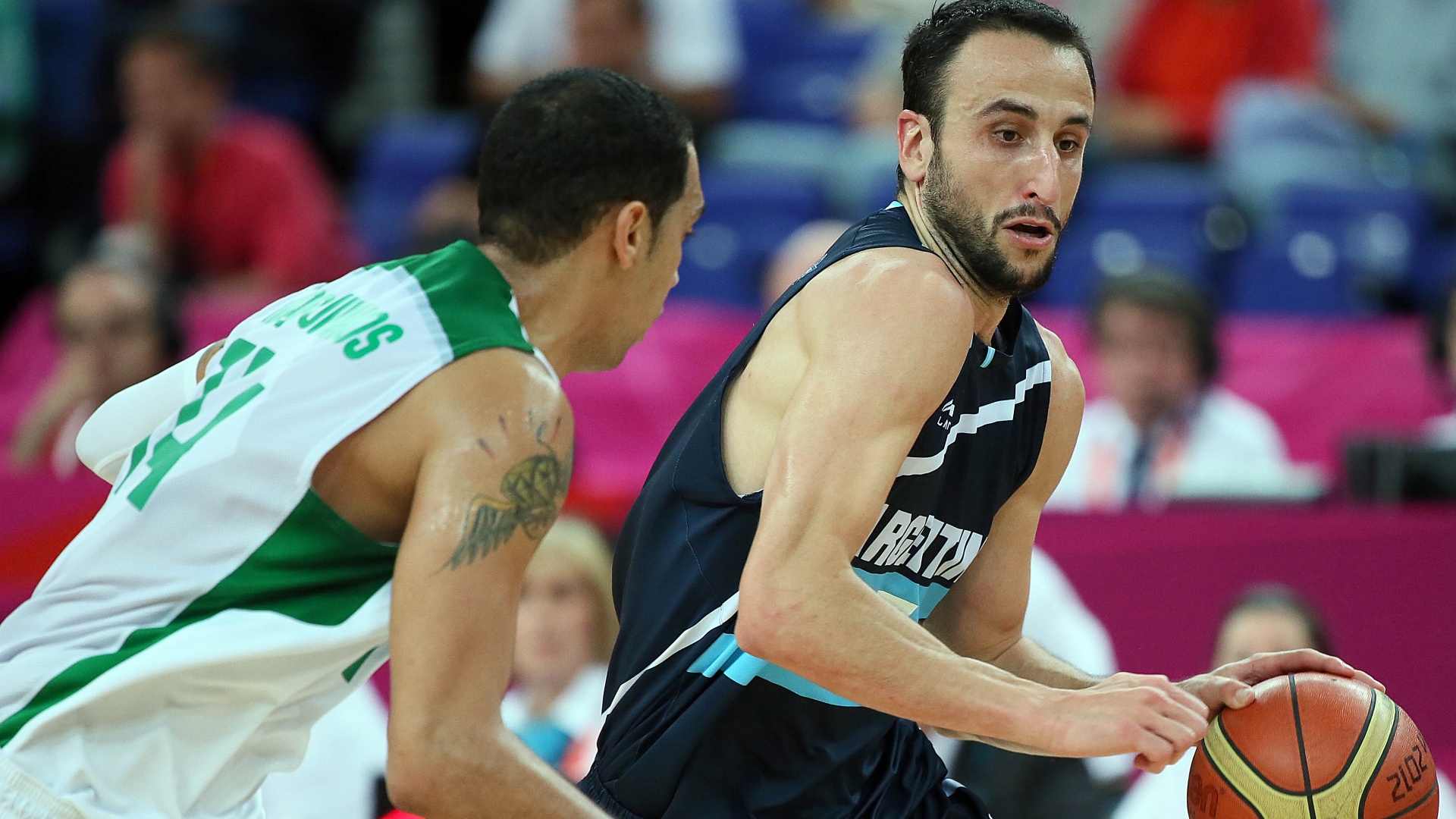 In an effort to hopefully lengthen his career, San Antonio Spurs guard Manu Ginobili decided against playing in international play over the summer after suffering nagging injuries that affected him, especially in the NBA Finals where it seemed like Ginobili was on his last legs.
It seemed chances were slim that he'd consider playing with Argentina in the World Cup in Spain, but he said back in July and reiterated recently to Argentinean site TyCSports there is definitely a possibility of him returning to the national team when they compete in Spain.
"Last year I suffered a lot, I even consider retirement. So now I'm taking it step by step and very carefully,"
"If I see that I am mentally healthy, I will seriously consider playing the World Cup."
Ginobili is currently playing on the first of a two-year contract he signed in the offseason with the Spurs, and while the season is young, it looks like the time off this summer has paid off.
Ginobili is currently averaging 14.3 points, 3.7 assists and 3.3 per game, numbers very close to his career averages, and he seems to be rejuvenated, although there's a lot of season left to be played.
The last thing Spurs fans would want would be for Ginobili to put his body and health at risk in the World Cup before what presumably could be his last year with the Spurs and in the NBA.
It's no secret that Manu has immense pride in playing for his country, and if these next two years could end up being his farewell to professional basketball, as Jeff Garcia said back in July, who could blame him for wanting to play with Argentina at least one last time.
But the way he's played early this season, I'd rather not make assumptions on when he ends up hanging up his size 14 Nike's for good.