The San Antonio Spurs (2-1) will look to avoid a two-game losing streak as they visit the win-less Denver Nuggets (0-2) at the Pepsi Center.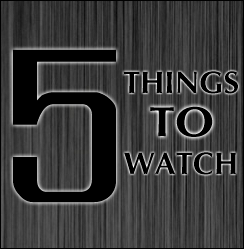 The Spurs are coming off a loss 105-115 to the Blazers in Portland. Tony Parker led the team with 17 points, 9 assists and 5 rebounds while Marco Belinelli added 19 points, 3 rebounds and 4 assists in 26 minutes.
The Nuggets are coming off a 98-113 loss to the Blazers as well. Ty Lawson led Denver with 21 points and 6 assists.
And as the Spurs look to avoid being Denver's first win of the season, here are five things to watch for in tonight's contest.
• Denver was 15-0 at home in 2012-13 and have won 49 consecutive home games when shooting 50 percent or better.
• The Nuggets have lost four of their last seven home games to San Antonio.
• Tim Duncan averaged a team-high 21.5 points and a team-high 10 rebounds against Denver last season.
• Denver has lost eight out of 13 overall games to the Spurs (four of those coming in Denver).
• Ty Lawson has handed out 10-plus assists 28 times in his career, with Denver going 23-5 in those games.